IPL Chennai Super Kings Squad for IPL 11 2018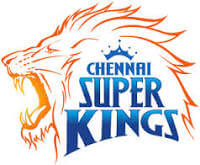 Chennai Super Kings 2018 Team
IPL CSK squad 2018 will be placed here. The Yellow team of the Indian Premier League, the Chennai Super Kings are two time champions winning back to back titles in 2010 and 2011. There has been a lot of speculation surrounding the Chennai Super Kings and in the 2018 IPL we will finally see them back in action. They are one of the most successful IPL franchises of all time, despite a ban for the last two years and it is going to be great to see them back on the field trying to win as many games as possible to keep their record. They won back to back IPL titles in 2010 and 2011, as well as winning the Champions League Twenty20 in 2010 and 2014 so they certainly know how to record big tournament victories.
The full list of players that can be retained by the Chennai Super Kings is below.

MS Dhoni, R Ashwin, Faf du Plessis, Baba Aparajith, Ankush Bains, Suresh Raina, Ravindra Jadeja, Dwayne Bravo, Brendon McC ullum, Dwayne Smith, Andrew Tye, Irfan Pathan and Ishwar Pandey
In 2015 before their ban from the IPL, the Chennai Super Kings were a big name both on and off the field. They had won the IPL title twice on the field, and off the field they were the third most valuable franchise. This made them a big name, and even more so when they lifted the Champions League title in both 2010 and 2014, making them dual winners of two of the best T20 competitions in the world.
It is easy to see why there has been much speculation about their return, and now in the 2018 edition of the IPL the talking will stop and we will get to see the Chennai Super Kings back in action. The talk has already started about their line up and two names that have been constantly mentioned are MS Dhoni and Suresh Raina. These two would give the Chennai Super Kings a formidable two pronged attack with the bat and it is easy to see why they would want them on their team. It would also be a huge move for the fans, both Dhoni and Raina are huge crowd favourites and bringing them back in the season that the Super Kings return would certainly get the crowds flocking back.
Elsewhere it is unknown who will make the Super Kings team, but with Dhoni and Raina on their radar, they are sure to challenge yet again. Being banned from the IPL it is going to be tough for Chennai to come back and compete at the top straight away, but if anyone can do it then it is the Super Kings. They have been there and done it before, they know what it takes and assuming both Dhoni and Raina join up with them, they have two natural leaders to take them into battle that their fans are already in love with.
The first season back will be tough for Chennai and a lot of work will have to be put in off the field to get them going. However, with two stars leading the way, and two huge fan favourites, confidence is already extremely high around the franchise. They have won the IPL before on two occasions, and with a point to prove you would be silly backing against them to make it three titles any time soon, they have the determination and skill required to win another title.
Their home ground, M. A. Chidambaram Stadium, is situated in Chennai, Tamil Nadu and is owned by Chennai Super Kings Cricket Ltd. Their home ground has a capacity of 40,000.  IPL chennai super kings players list 2018 will be placed below.
CSK 2018 Team Squad
To be updated post IPL Auction;