Live IPL T20 2019 Streaming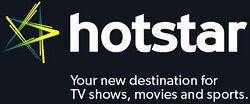 Watch VIVO IPL 2019 live stream & replay using the links placed here. The announcement many people have been waiting for has finally arrived. We have been given the great news that once again the IPL will be available via a live stream in 2019, with Star India covering the event. This will be on their digital platform Hotstar and in a virtual reality format.
Hotstar IPL live cricket online available at just INR 299 per year. The 2019 IPL will take place between 23 March and 12 May 2019, and it will be exclusively broadcast live by Star India.
Country
How to Watch IPL 2019 Live Online
India

Airtel TV app (free for Airtel subscribers)
Jio TV app (free for Jio Prime subscriber)

Europe, South America, South East Asia
YuppTV
UK & Ireland
Hostar
Australia
USA, Canada
Hotstar
South Africa and sub-Saharan Africa
SuperSport (you need to be a TV subscriber)
Pakistan
Geo Super
Bangladesh
Channel 9
Caribbean
Flow Sports
Middle East and North Africa
beIN Connect
Alongside this, the rights for the games in Europe, South America, South East Asia and Australia have been given to YuppTV. The rights to the games are exclusive to YuppTV in all those areas, with the exception of Australia. This deal means that users in those areas will be able to catch all the IPL action in 2019, through the www.yupptv.com, the YuppTV app on Smart TV's, Smart blu-ray players, streaming media players, gaming consoles, smartphones and tablets. In the UK, you can watch IPL live stream on Sky Go on laptop, tablet and mobile if you have a Sky subscription. Non-Sky subscribers can buy a Now TV pass starting from £7.99 to stream the matches.
The overall coverage of the IPL 2019 looks set to excite fans with some state of the art features. Coverage will come in six different languages, and with a target reach of over 700 million viewers across all platforms, the game is available for pretty much anyone to watch. While the IPL season only lasts for two months, the build-up and various events before the games take place means that the total period of interest is six months. The retention details that were announced a short while ago has over eight million viewers watching.
The VR experience that fans can expect to see in the 2019 IPL is going to make it possible for them to sit and view games from their couches as though they were on the field. Alongside this you will have the ability to choose different camera angles to watch the games on, as well as choosing the language you would like to hear. This customisable viewing is what fans want, and the IPL is determined to give fans what they want as they look to continue the growth we have seen over the past decade.
Alongside this, interaction with others will be encouraged through Hotstar by using a variety of different cricket emojis. There will also be a super fan feed, where fans can put their thoughts on the games, and also fans will be able to vote for their favourite players in various competitions on the network. All in all, IPL fans can expect to be heavily involved in everything that is taking place from a digital point of view.
It is expected that the VR service will be rolled out to mobile devices only in 2019, although that shouldn't affect too many people as mobile VR headsets are far more common than desktop ones. This is yet to be clarified, and hopefully, it will be short so that people can start making their plans for the upcoming season, and how they are going to watch the games.
With the latest technology being used to involve fans and enhance the fan experience, the IPL 2019 edition is going to be great for lovers of the game. Expect to be highly involved, have a multitude of options available to you, and generally have a great time as the competition develops.
The IPL is going places, and they are making things as exciting as possible for the fans, and they are trying to bring fan involvement, even for those who are unable to attend the stadiums. This news has just made the IPL even more exciting, and fans from all over are now counting down the days until the IPL begins.