Kolkata Knight Riders IPL Tickets 2022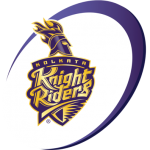 Buy Kolkata knight riders 2022 tickets on BookMyShow
KKR Tickets 2022 online details are placed here. If you are looking to buy the KKR Tickets for the 2022 edition of the Indian Premier League, you can get all the information on how to do that here. And if you happen to be a Kolkata Knight Riders fan, it would be a great idea to get match tickets for all games as soon as possible because now that it's announced that the tournament will be played in India, expect the rush for a KKR ticket as soon as they are released. You can book your Kolkata tickets for the IPL 2022 online on BookMyShow and from the official site of IPL. The offline tickets booking availability is still pending due to COVID-19. The price of the tickets will range from Rs. 1000-2500 onwards on BookMyShow.
Kolkata Knight Riders team list 2022 is placed here
The fans must bring their Vaccine certificates and follow all the necessary COVID-19 guidelines to watch the matches in the stadiums.
The two-time IPL champions, the Kolkata Knight Riders, are looking to rediscover their glory days. They haven't won the tournament since 2014. They have all been a team full of glittering stars, and this season is no exception. However, they have frequently found it difficult to bring those stars together and become a cohesive unit.
They have made big decisions like releasing Eoin Morgan and Shakib Al Hassan. While they are trying to cover every angle, there is also the old saying that too many cooks spoil the broth. In order for them to perform well this season, they need to take care of this situation as well. Their head coach is Brendon McCullum, who has years of IPL experience under his belt.
KKR retained most of their key players from the last season. This includes Andre Russell, Varun Chakravarthy, Venkatesh Iyer, and Sunil Narine. The key for them in the auction was to fill the gaps, and they will undoubtedly feel that they have done that. They made some big buys like Shreyas Iyer for Rs. 12.25 Crore, Nitish Rana for Rs. 8 Crore, Pat Cummins and Shivam Mavi each for Rs. 7.25 Crore, and Ajinkya Rahane for Rs. 1 Crore are to name a few.
The Knight Riders kick off their campaign on matchday five on the 30th of March against the Royal Challengers Banglore in DY Patil Stadium.
Fans from around the country will look to support their side by going for matches that the Kolkata Knight Riders play. Given the popularity of the team, there will be a shortage of KKR match tickets on the day of the game – especially for marquee matches like the ones against the Mumbai Indians and Royal Challengers Bangalore. Kolkata Knight riders tickets online booking IPL 15 links, outlets are placed above.
Kolkata Knight Riders Schedule 2022
| | | | |
| --- | --- | --- | --- |
| DATE & DAY | KKR IPL 2022 Schedule Fixtures | TIME (IST) | VENUE |
| March 26, Saturday | Kolkata Knight Riders vs Chennai Super Kings | 7:30 PM | Wankhede Stadium, Mumbai |
| March 30, Wednesday | Royal Challengers Bangalore vs Kolkata Knight Riders | 7:30 PM | DY Patil Stadium, Mumbai |
| April 1, Friday | Punjab Kings vs Kolkata Knight Riders | 7:30 PM | Wankhede Stadium,Mumbai |
| April 6, Wednesday | Mumbai Indians vs Kolkata Knight Riders | 7:30 PM | MCA Stadium, Pune |
| April 10, Sunday | Delhi Capitals vs Kolkata Knight Riders | 3:30 PM | Brabourne-CCI Stadium, Mumbai |
| April 15, Friday | Sunrisers Hyderabad vs Kolkata Knight Riders | 7:30 PM | Brabourne-CCI Stadium, Mumbai |
| April 18, Monday | Rajasthan Royals vs Kolkata Knight Riders | 7:30 PM | Brabourne-CCI Stadium, Mumbai |
| April 23, Saturday | Kolkata Knight Riders vs Gujarat Titans | 3.30 PM | DY Patil Stadium, Mumbai |
| April 28, Thursday | Delhi Capitals vs Kolkata Knight Riders | 7.30 PM | Wankhede Stadium, Mumbai |
| May 2, Monday | Rajasthan Royals vs Kolkata Knight Riders | 7.30 PM | Wankhede Stadium, Mumbai |
| May 7, Saturday | Kolkata Knight Riders vs Lucknow Super Giants | 7.30 PM | MCA Stadium, Pune |
| May 9, Monday | Kolkata Knight Riders vs Mumbai Indians | 7.30 PM | DY Patil Stadium, Mumbai |
| May 14, Saturday | Kolkata Knight Riders vs Sunrisers Hyderabad | 7.30 PM | MCA Stadium, Pune |
| May 18, Wednesday | Kolkata Knight Riders vs Lucknow Super Giants | 7.30 PM | DY Patil Stadium, Mumbai |