IPL Future: Question Mark over Legends' Presence in IPL 2013
Age is a deciding factor. Even masters tend to lose their plot after they cross the tides of their prowess; although there are veritable exceptions (read Roger Federer). When the Indian money-spinner Indian Premier League was launched in 2008 with much hoopla; six teams had local icons. Prominent among them were Sachin Tendulkar; Saurav Ganguly; Rahul Dravid and Virender Sehwag.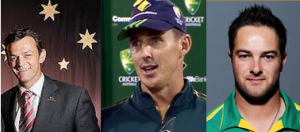 Cut to IPL 6 and the first three named might be conspicuous by their absence. The likes of golden oldies to add to the list of absentees might be Adam Gilchrist and Brad Hogg. Mark Boucher, having sustained a career-ending eye injury is an automatic exclusion. A single article can never accumulate their combined bravado.
There were initial qualms that the Little Master Sachin Tendulkar, contrary to his superlative status in Tests and One-days may not be such a telling effect in the shortest version (T20). He couldn't play half of IPL 1 and failed in IPL 2. He was however the Orange Cap winner in the third edition and the third best in the fourth. That apart, his captaincy has been inspirational in binding Mumbai Indians into a cohesive unit.
Saurav Ganguly, with his brashness and aggression, was thought to create a rage in the 20-over contest, but apart from a few fifties, he never went over the mark. He is in fact one of the rare icon never to have played in an IPL semifinal. Rahul Dravid; always considered a genius in the longest version, left many shocked with his glorious performance in 2nd IPL. He was a major instrument in RCB reaching the finals. He has played reasonably well for Rajasthan Royals in the last two seasons as well.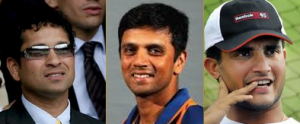 Brad Hogg, considered one of the best T20 specialists, has been more of a damp squib till date, with his generally wily cutters losing its sheen a bit with age. Fellow Australian Adam Gilchrist however has played true to his career statistics; rising like a meteor and moving away at the peak. He almost single-handedly won Deccan Chargers IPL2. It is almost astonishing how he has continued to play those breath-taking shots 56 years after retirement from international cricket.
Mark Boucher was prominent in the first 2 IPL editions and since then has been there in an off and on capacity. His absence will still be felt and one hopes he recovers from this ocular trauma. Fingers will be crossed over the tentative presence of these legends in IPL 2013.