Buy Lucknow Super Giants Tickets Online 2022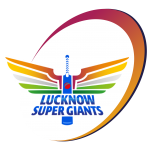 Lucknow Super Giants Tickets online: LSG tickets booking via BookMyShow
Lucknow Super Giants IPL tickets 2022 details are placed here. The Lucknow-based franchise is one of the two entrants that will be playing this year's IPL 2022, founded in 2021. Sanjiv Goenka-owned company RPSG Group is the owner of this franchise. They won the right to operate the franchise with the maximum bid of INR 7,090 Crore. It's one of the highest bidding prices to own any franchise.
And if you are a Lucknow Super Giants fan, you will need to hurry and book the IPL tickets for all Lucknow Super Giants games via online platform. Note that due to COVID-19, offline tickets booking availability is still pending. Buy IPL Lucknow Super Giants tickets online on BookMyShow and from the official site of IPL. The price of the tickets will range from Rs. 800-2500(depending on the date for which you are purchasing) onwards on BookMyShow .
IPL Lucknow Super Giants team players name 2022 list is placed here
The fans must bring their Vaccine certificates and follow all the necessary COVID-19 guidelines to watch the matches in the stadiums.
The team has added some big players like KL Rahul, the highest-paid uncapped player ever Avesh Khan, and Marcus Stoinis to name a few. The head coach of the team will be Andy Flower. The mentor and assistant coach of the team will be Gautam Gambhir and Vijay Dahiya respectively.
Lucknow will open the tournament on Monday 28th March against another new entrant Gujarat Titans. The game will be played in Wankhede Stadium, Mumbai. Given that they have a pretty good squad, at least on paper, other teams can surely expect a run for their money. They certainly have the firepower to reach the knockout stages of the competition and if you have the feeling that they will, then show them your support by being at the stadium and picking up the tickets for the business end of the tournament online. IPL 2022 tickets booking for Gujarat Titans details is placed above.
LSG Schedule 2022
| Date | Lucknow Super Gaints IPL 2022 Schedule Fixtures | Time | Venue |
| --- | --- | --- | --- |
| March 28, Monday | Gujarat Titans VS Lucknow Super Giants | 7:30 PM | Wankhede Stadium, Mumbai |
| March 31, Thursday | Lucknow Super Giants VS Chennai Super Kings | 7:30 PM | Brabourne-CCI, Mumbai |
| April 4, Monday | Sunrisers Hyderabad VS Lucknow Super Giants | 7:30 PM | DY Patil Stadium, Mumbai |
| April 7, Thursday | Lucknow Super Giants VS Delhi Capitals | 7:30 PM | DY Patil Stadium, Mumbai |
| April 10, Sunday | Rajasthan Royals VS Lucknow Super Giants | 7:30 PM | Wankhede Stadium, Mumbai |
| April 16, Saturday | Mumbai Indians VS Lucknow Super Giants | 3:30 PM | Brabourne-CCI, Mumbai |
| April 19, Tuesday | Lucknow Super Giants VS Royal Challengers Banglore | 7:30 PM | DY Patil Stadium, Mumbai |
| April 24, Sunday | Lucknow Super Giants VS Mumbai Indians | 7:30 PM | Wankhede Stadium, Mumbai |
| April 29, Friday | Lucknow Super Giants vs Punjab Kings | 7.30 PM | MCA Stadium, Pune |
| May 1, Sunday | Delhi Capitals VS Lucknow Super Giants | 3:30 PM | Wankhede Stadium, Mumbai |
| May 7, Saturday | Lucknow Super Giants VS Kolkata Knight Riders | 7:30 PM | MCA Stadium, Pune |
| May 10, Tuesday | Lucknow Super Giants VS Gujarat Titans | 7:30 PM | MCA Stadium, Pune |
| May 15, Sunday | Lucknow Super Giants VS Rajasthan Royals | 7:30 PM | Brabourne-CCI, Mumbai |
| May 18, Wednesday | Kolkata Knight Riders VS Lucknow Super Giants | 7:30 PM | DY Patil Stadium, Mumbai |