Royal Challengers Bangalore RCB Tickets Online 2017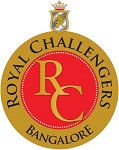 Book IPL RCB match tickets online via TicketGenie / Liveinstyle
IPL royal challengers bangalore team 2017 tickets booking details is placed here. The Royal Challengers Bangalore team have always been one of the glamorous sides to look out for. They have some of the world's top T20 players.
The ipl tickets Bangalore 2017 online booking is made available on TicketGenie and Live in style. You can also buy Royal Challengers Bangalore tickets 2017 at select retail outlets in select locations (shown below) from 10:00 AM to 06:00 PM. The fans who are unable to purchase the rcb tickets bangalore online or from the mentioned retail outlets can get them from the stadium on both match days as well as non-match days.
| Retail Outlets | Address |
| --- | --- |
| Sony Center | 606, 80 Feet Main Road, Koramangala 4 Block, Koramangala, Bengaluru 560034 |
| Sony Center | Plot No. 90/4, Outer Ring Road, Marathahalli, Bangalore – 560037 |
| Devi International | New No. 22, 10th Main, 2nd Block, 9th A Main, Jayanagar, Bengaluru 560011 |
| Zeven | Unit No. 2, Gr. Floor, Curzon Complex, Composite Municipal No. 8, at Brigade Road 560001 |
New Rule: From this year, it is mandatory for fans to produce their Aadhaar card copy and give fingerprint impressions while purchasing tickets in Bengaluru. Even tickets purchased online will require the customers Aadhaar number and give their fingerprint impression at the time of ticket collection.
Royal Challengers Bangalore Ticket Prices
IPL tickets price in chinnaswamy stadium Bangalore is placed below;
| RCB Tickets 2017 Stands | Price | Available at Gates |
| --- | --- | --- |
| Kingfisher – E Executive Lounge | Rs 11,000 | Box office 1 (Gate no. 16-17) |
| Lloyd – Pavilion Terrace | Rs 9,000 | Box office 1 (Gate no. 16-17) |
| Gionee – P1 Annex | Rs 5,000 | Box office 1 (Gate no. 16-17) |
| Lloyd – Fan Terrace N | Rs 4,000 | Box office 1 (Gate no. 16-17) |
| Himalaya Men – D Corporate | Rs 2,300 | Box office 2 (Gate no. 18-19) |
| Jio – B Lower | Rs 2,300 | Box office 2 (Gate no. 18-19) |
| Gionee – A Stand | Rs 1,700 | Box office 2 (Gate no. 18-19) |
| Gallery Stands ( G lower (1), G lower (2) and G upper) | | Gate No 2 |
| Online ticket booking Redemption Counter | | Gate no 4 |
Last edition of the Indian Premier League was undoubtedly the most thrilling one – a success where they remained to be one of the key teams to entertain the fans. In fact, their charismatic performance earned the respect of many fans from other teams too.
IPL RCB team 2017 players list is placed here
Just like every other year, Chris Gayle was the star factor for the fans to flock to the stadiums, but last year, it was Virat Kohli and AB de Villiers who proved to be sensational. Between them, the duo have scored more 1500 runs, comprising of 69 sixes and 171 fours. With this kind of an action, one can only find it hard to not go to the stadium with the hopes of catching the boundary ball.
Interestingly, it wasn't only the heavy batting which took the team to new heights, but also their will to fight hard. At one point in the tournament, they needed to win every single match in their hand to reach the playoffs from the bottom two of the table. Led by Kohli, the Challengers won four games back to back in the final stages of the league, and secured a second place finish in the table.
In the playoffs, they defeated Gujarat Lions by four wickets, at home. The stage for the final was set, as they played Sunrisers Hyderabad at home itself. With crowd supporting them, it was certainly heartbreaking for the Challengers to lose the title by just eight runs. But one thing which they certainly won were the hearts of the millions of fans in the country and across the world.
The Kohli – de Villiers pair is something which the fans will eagerly wait for next season. There is no telling when the records will be broken, and new ones will be made by the side. So make sure you try to catch the action live in the stadium, as we bring you the latest on the ticketing front.
The home ground for the franchise in Bengaluru is the M. Chinnaswamy Stadium that can seat a total of 36,760 fans when full. Indian number three batsman, Virat Kohli is their captain while they are coached by Kiwi spin legend, Daniel Vettori.
They have one of the most feared batting line ups. Given the line-up that they had, it was sure that they would retain Virat Kohli, Chris Gayle and AB de Villiers. These three can take the game away from any team in a span of five overs. Gayle has a class of his own when it comes to T20. He carries the team on his bat almost demonically and blazes them to glory. It is funny how minuscule he makes the likes of De Villiers and Kohli appear.
Kohli is known to be an aggressive captain and if he can manage to get his players pumped up for the games, we could see them pushing for a top spot. They are a team that is very difficult to beat at home and they will be hoping to do well on their travels.
With bowling being their main concern to solve from the previous year, they've already made amends to by spending big in the recently concluded auction. They managed to get the costliest player in this year's IPL, by spending a whooping 12 crores on the English pacer Tymal Mills.
He has quite a bit of experience from playing in domestic T20 leagues across the globe, making him a valuable bowler to have in the side. Apart from him, the Reds also invested quite a bit in Pawan Negi too, who was the costliest buy in last year's IPL. Being a spinner and a lower order batsman, he is a good addition to the team. On a turning pitch, he has the ability to trouble the opposing batsmen and this is something which is sure to come in handy as the tournament progresses.
Where things will get interesting is for Bangalore to choose their four foreign players given their foreign contingent is so strong. We could however be sure that Watson, Gayle and de Villiers will feature in every game unless they miss out due to injury.
Royal Challengers Bangalore are one of those sides who have always looked good throughout all seasons – except in the first edition – but never gone on to win the title. That is a bit of a surprise because they not only have an excellent set of batsmen and bowlers but also have a tremendous fan following supporting their team. They will definitely look to win the tournament this year.
Interestingly, given the kind of support the Bangalore side usually has from all around the country, there are many cricket fans who look to watch their games in other cities. So don't miss your chance to buy ipl Bangalore tickets online now. RCB ipl tickets online details is placed above.
Royal Challengers Bangalore 2017 (Home Games)
| Royal Challengers Bangalore IPL Schedule 2017 | Date | Time |
| --- | --- | --- |
| Royal Challengers Bangalore vs Delhi Daredevils | April 8 | 20:00 |
| Royal Challengers Bangalore vs Mumbai Indians | April 14 | 16:00 |
| Royal Challengers Bangalore vs Rising Pune Supergiants | April 16 | 20:00 |
| Royal Challengers Bangalore vs Sunrisers Hyderabad | April 25 | 20:00 |
| Royal Challengers Bangalore vs Gujarat Lions | April 27 | 20:00 |
| Royal Challengers Bangalore vs Kings XI Punjab | May 5 | 20:00 |
| Royal Challengers Bangalore vs Kolkata Knight Riders | May 7 | 16:00 |