Kolkata Knight Riders Squad for IPL 11 2018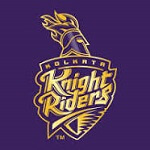 Kolkata Knight Riders Team 2018
KKR player list 2018 is placed here. The Kolkata Knight Riders have always been a team that people look out for, although for a period of time their on-field performances have not matched expectations. A golden couple of years gave them two IPL titles in 2012 and 2014, but aside from that it has been relatively disappointing for them. Jacques Kallis is the coach of this team and he has huge experience in the game in all formats, he knows what it takes to compete on the T20 scene, and will be trying to bring success back to the team. Kolkata IPL team 2018 is placed below.
Kolkata Knight Riders home games 2018 tickets are available here
The retained list is now available so we can see who the Knight Riders will be retaining for the 2018 season. They have decided to retain just two players this season, which gives them three right to match cards available for use at the auction. The two players they have retained are Sunil Narine and Andre Russell.
Sunil Narine gives the team one of the best spin options in the world and his ability with the ball is key in any T20 competition, but especially the IPL on spin friendly pitches. He is in the prime of his career and is a good enough bowler to help the Knight Riders contend here, if they can add a good pace bowler to their line-up, they could find themselves with the best bowling attack in the league.
Andre Russell is a very good option in the middle order and he has huge power with the bat, making him key in the final few overs of a game. A big over or two from Russell can make a huge difference to the team's total when batting, he is vital for them. He can also contribute with the ball and gives them another option if they are looking for a wicket, he is a very useful cricketer.
With just two players retained the Kolkata Knight Riders have a lot of holes in their line-up, especially when it comes to batting. They will be very active in the auction and expect to see them target at least one top order batsman every early on to give them some balance across the team.
We don't have long to wait until the player auction takes place and after that we can see what kind of team the Knight Riders have put together. If they can add some good batsmen to their line-up, they will be well-balanced and ready for the 2018 edition of the IPL.
Kolkata has always won the attendance stakes and the fans will surely keep this tradition going as they come out in large numbers to support KKR players who live their slogan of "Korbo, Lorbo, Jeetbo Re!". IPL KKR team list 2018 is placed below.

KKR 2018 Team
Players
League Fee
Deduction
Salary Cap Remaining
RTM available at Auction
Sunil Narine
8.5 Crs
12.5 Crs
59 Crs
3
Andre Russell
7 Crs
8.5 Crs
Full list of Kolkata Knight Riders players for IPL 2018 will be placed here live during the IPL auction.