Lack of interest brings end to CLT20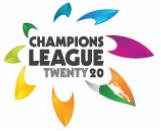 The Champions League T20 is getting discontinued with immediate effect, as was announced by the BCCI in a press release on July 15, 2015.
This was jointly run by the BCCI, Cricket Australia and Cricket South Africa. The first edition of the tournament was held in 2009 and the total prize money on offer was $6 million with the winners receiving $2.5 million.
The tournament this year was supposed to be the seventh edition and would have taken place between September and October.
Anurag Thakur, who serves as the honorary secretary of the BCCI, said that although the competition provided a big platform for the various players and teams participating in it but a lack of interest contributed towards this difficult decision.
A statement by the organizers said that all due consultations had taken place with the commercial partners and no contractual obligation was left out before taking this decision.
The participating teams in this tournament were from the domestic T20 leagues of various countries like the Indian Premier League, Australia's Big Bash League, South Africa's Ram Slam T20 Challenge and the Caribbean Premier League. It also included qualifiers from other countries.
The inaugural event, which was supposed to take place in 2008, was cancelled because of the terror attacks on Mumbai which left 164 people dead and several others seriously injured. This delay in kick-off harmed the competition and it never really took off properly despite having a host of international superstars and great teams on show.
The teams from the Indian Premier League were the most successful with both Mumbai Indians and Chennai Super Kings winning the title twice with CSK being the winners of the last tournament, the final of which was played in Bangalore last year.