Which players should IPL teams retain for 2018?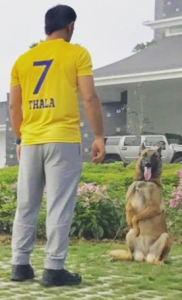 Indian Premier League 2018 is still set to be played in the month of April-May next year, but the speculation surrounding the sport is growing by the day. Chennai Super Kings and Rajasthan Royals will return to the league after finishing their two year suspension, leading many to wonder about the fate of Rising Pune Supergiant and Gujarat Lions. Over the course of last two seasons, the two sides have been highly entertaining and have quickly made their way into people's hearts. Supergiants missed out on the title this year by just one run, while Gujarat Lions achieved a similar feat last year.
2018 IPL Team players will be updated here.
Now, the big question that is in everyone's mind is this – what is going to happen next year? How many players can a team retain in the IPL 2018? Will RPS and Gujarat Lions cease to exist, or will we have 10 teams in total? If it's the latter case, how will the player auctions work out? There is still a great deal time before such questions can be answered, but we do have a couple of good guesses as to what might happen. So
1. Chennai Super Kings and Rajasthan Royals will return to the Indian Premier League 2018, and will definitely need the players to build their squads. It's unknown if they will be playing alongside with Pune and Gujarat, or if they will be given the right to select their players from the two sides which they lost at the end of IPL 2015. CSK will look to retain players and getting back 'Captain Cool' MS Dhoni back on their side.
2. There can be a mini-draft, where they are asked to select a fixed number of players. This mini-draft will comprise of the players from Pune and Gujarat teams together. Other option is for Chennai and Rajasthan to select a fixed number of players, who played for their side earlier. For instance, MSD can be purchased by Chennai alone and so on. Again, this is just a guess, but it is certainly a possibility.
3. Other sides will be asked to retain the same number of fixed players as CSK and RR, while the others will be released into the pot for the main auction. This is where the teams will build their roster, while adding new names to their existing ones to find that perfect combination.
Amidst all this speculation, one ought to wonder what players the franchises will retain for the 2018 Indian Premier League. Considering the fact that the teams have built their fan base and franchise around certain key players, it is unlikely that they will let them go. Here is our guess as to which team might retain what player.
Mumbai Indians – They won the title for the third time this season, and have become one of the most successful teams in the history of the IPL. They are sure to retain their captain, Rohit Sharma, who took the lads in Blue to their third league trophy. In addition to him, we can also see Hardik Pandya, Kieron Pollard and Lasith Malinga being retained by the Mumbai Indian's management for yet another season.
Sunrisers Hyderabad – Without a doubt, the players they will be looking to retain are David Warner and Shikhar Dhawan. The duo have been highly consistent over the last two seasons and have taken their side to new heights. Losing them from the opening order will be a bitter pill to swallow for the Hyderabad management, and they will do everything possible to retain either one of them, if not both. Yuvraj Singh has also been a valuable player for the team, and it is likely that we might see him in the orange jersey once again.
Kolkata Knight Riders – Gautam Gambhir has been their key player who has taken his side through trickiest of the situations, time and again. He has been with the side since 2011 and in many ways, is the KKR veteran. By his side, we can see the prolific all-rounder Yusuf Pathan, who has taken his side to many impressive victories from what appeared to be the brink of defeat. In bowling, Sunil Narine has done well and it's hard to imagine the Knight Riders letting him go.
Kings XI Punjab – They are the one team in need of a massive overhaul. After performing disastrously, consistently, over the last three seasons, they need a side which can perform well. A couple of players which they are likely to retain are Hashim Amla and Glenn Maxwell, their two best performers from the 2017 season. They need a good batting order, and these two players have a lot to contribute for it.
Delhi Daredevils – The Daredevils have built a good squad over the years, with mid-twenties being the average age of players. They have invested in young talent and while they are yet to see any concrete results, there are many names which have performed superbly. Sanju Samson is one such player, who had a great season last year with Delhi, and is likely to play for the same team in 2018 too. Rishabh Pant too, played well for his side in 2017 and Delhi may very well retain him for the next season as well. In the overseas department, we may see either Kagiso Rabada or JP Duminy being retained.
Royal Challengers Bangalore – Last but not the least, we have the Bengaluru side. Virat Kohli is undoubtedly the player who will be retained under all circumstances. For better and worse, he has been with the side and it's unlikely that he will break his allegiance this time around. However, it is possible that we may see either AB de Villiers or Chris Gayle leave (The chances for the latter one are higher). Gayle hasn't been able to perform consistently over the last two seasons and bringing in a replacement can do the trick in the opening order.
As for the other two (or possibly four) sides, we will get a more clear picture when we get closer to the tournament. Chennai Super Kings and Rajasthan Royals will make a comeback, and will look to build a superior squad to establish their rule once again in the Indian Premier League. It is unclear as to how they will be made to select their players, with many possibilities currently in play. It will be interesting to see how things pan out, but one thing is certain – it is surely going to be entertaining and thrilling. Watch this space for more updates on the Indian Premier League 2018.