Gujarat Lions IPL Team 2017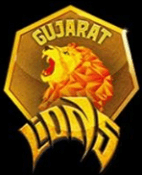 Gujarat Lions 2017 Team
IPL 2017 Rajkot team players list is placed here. Gujarat Lions were one of the most entertaining sides last season of the Indian Premier League. Despite being a new franchise in the tournament, they played as though they were more than familiar with the dynamics, and more importantly, they played as a team. They managed to amaze everyone with their sensational performances. Mohammad Kaif is appointed Gujarat Lions assistant coach for this season. GL team 2017 players list is placed below.
Gujarat Lions home games 2017 tickets are available here
The Lions finished at the top of the league table with 18 points from nine matches, but unfortunately, lost all their fixtures in the playoffs. Nonetheless, they have a side which is highly consistent, and that's what led them to the top of the table.
To begin with, five of their batsmen scored more than 300 runs in the tournament, which is something not many teams have been able to do so far. Suresh Raina did his role as the captain, as he was the highest run scorer with 399 runs. Next in the line were Aaron Finch and Brendon McCullum, who scored 393 runs and 354 runs respectively. Other key players were Dinesh Karthik and Dwayne Smith.
It is suffice to say that with a batting line up comprising of so many intimidating batsmen, it must have been hard for the opposing bowlers to restrict them from soaring high. But in fact, they have been just as daunting in the bowling section too.
Dhawal Kulkarni took the most wickets for his side, with his final tally being 18. Dwayne Bravo isn't too far behind either, as he stands strong at 17 wickets. Moreover, Dwayne Bravo's presence as an all-rounder in the team certainly gave them a huge boost, especially after his performance with the winning side in the World T20. There have also been other bowlers who kept the pressure during the tournament, such as Ravindra Jadeja and Praveen Kumar, who took eight and nine wickets respectively. Smith proved to be a valuable all rounder, as he managed to take eight wickets, with his best feat being 4/8.
They ended the league stage at the top place with 18 points and definitely appeared to be the favorites to win as they entered the playoffs. Their first match was against Royal Challengers Bangalore, to whom they lost by four wickets. Defending 158 runs, they managed to trouble the opposition, but the strong batting attack took the match away from them.
In the Eliminator, they faced Sunrisers Hyderabad for another shot at the final, but here too they lost by four wickets. Despite a target of 162 runs on a pitch like Delhi's, they failed to defend it and were deemed the third placed team overall.
It was that only obvious that they would be the team to spend the most on acquiring players. The Lions have focused more on acquiring national talent rather than international talent. They have only acquired 3 international players from a total of 11 players. The most talked about acquisition amongst the lot is that of Jason Roy. The talented, swashbuckling batsman will be looked upon to bring his aggressive style of batting to the already glorified line up of swashbucklers.
The bowling department which has the likes of Dwayne Bravo, Faulkner, Praveen Kumar and others renders much-needed balance. With the support of Heath Streak in the form of their bowling coach and Brad Hodge as the head coach, the team has certainly announced their arrival on the grandest stage of league cricket in style.
Nonetheless, if Gujarat Lions have proven one thing, it is the fact that they are capable of delivering on the expectations and playing cohesively as a team. We certainly cannot wait to see them back in action next season. IPL Gujarat Lions team players list is placed below.

Gujarat IPL Team 2017
Full list of Gujarat Lions players 2017 is placed below;
INDIAN PLAYERS

FOREIGN PLAYERS

Suresh Raina (Captain)
Brendon McCullum
Ravindra Jadeja
Andrew Tye (ruled out for the remainder of the IPL with a dislocated shoulder.)
Dhawal Kulkarni
Aaron Finch
Aksh Deep Nath
Jason Roy
Praveen Kumar
James Faulkner
Jaydev Shah
Dwayne Smith
Shabad Jakati
Pradeep Sangwan
Ankit Soni (replacement for Shivil Kaushik)
Nathu Singh
Basil Thampy
TS Baroka
Dinesh Karthik
Manpreet Gony
Pratham Singh
Shubam Agarwal
Shelley Shaurya
Ishan Kishan
Munaf Patel
Irfan Pathan (replacement for Dwayne Bravo)