IPL 2018 Player retention – Up to 3 Players, Right to Match 2 Players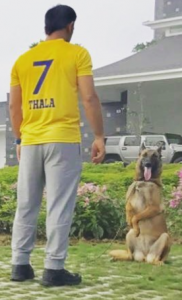 Which players should IPL teams retain for 2018? The 2018 Indian Premier League will be played in the months of April and May later this year, but recently we have seen the first big news arrive for the upcoming season. The player retained lists have been released for each of the eight teams taking part, and we have an idea of which players are going to be playing for the teams involved.
Some clubs have decided to just retain one player, while others have retained the full amount of three players to give them a great platform to build on when they head to the auction. With many different strategies being shown so far, the IPL auction which takes place on January 27 and 28 is certainly going to be very interesting.
IPL Auction sold players list 2018 is placed here.
IPL franchises retain the following players
| Tean | Player Retention List |
| --- | --- |
| Royal Challengers Bangalore | Virat Kohli, Sarfaraz Khan, AB de Villiers |
| Kolkata Knight Riders | Andre Russell, Sunil Narine |
| Chennai Super Kings | MS Dhoni, Suresh Raina, Ravindra Jadeja |
| Mumbai Indians | Rohit Sharma, Hardik Pandya, Jasprit Bumrah |
| Sunrisers Hyderabad | David Warner, Bhuvneshwar Kumar |
| Delhi Daredevils | Shreyas Iyer, Rishabh Pant, Chris Morris |
| Rajasthan Royals | Steve Smith |
| Kings XI Punjab | Axar Patel |
The returning Chennai Super Kings have retained three Indian stars in a bid to give themselves a great platform to work with in their first season back in the IPL. Dhoni, Raina and Jadeja will be great for them and if they can find a top class seam bowler to spearhead their attack, they already look like a team capable of challenging for the title.
Fellow returnees the Rajasthan Royals have retained just one player as they go in a different direction, but that player is Steve Smith, who is one of the best in the world. With Smith in the team they have a fantastic batsman and a great captain to build around.
The Mumbai Indians are now the most successful franchise in IPL history following their victory last season and they have retained the maximum of three players for this season. Rohit Sharma, Hardik Pandya and Jasprit Bumrah have all been retained to give them another solid start to the 2018 season.
With David Warner and Bhuvneshwar Kumar back for the Sunrisers Hyderabad, they have a fantastic batsman and bowler to work around this season, another couple of additions and they can certainly challenge for the title. David Warner especially has been in tremendous form over the past two seasons for the Sunrisers Hyderabad, leading them to the title in 2016. Him and Bhuvneshwar Kumar could lead the Sunrisers to another title in 2018.
The Kolkata Knight Riders have retained two players for the 2018 season, including their star spin bowler Sunil Narine. He has the ability to win games for them with the ball and with Andre Russell joining him and being capable of hitting the ball very far, they have both a big hitter and a top bowler in their line-up.
The Kings XI Punjab need to change their fortunes this season after a disappointing run recently. To try and do that they have retained just one player, Axar Patel and they will be looking to add a lot of new faces through the auction. They are the one team in need of a massive overhaul. After performing disastrously, consistently, over the last three seasons, they need a side which can perform well
The Delhi Daredevils have retained three players this season, the experienced Chris Morris and two youngsters, Rishabh Pant and Shreyas Iyer. They have set out a plan to focus on younger players coming through and Pant and Iyer especially will be expected to contribute big this season as they continue their development.
Lastly the Royal Challengers Bangalore have kept their superstar Virat Kohli, alongside AB de Villiers and Sarfaraz Khan. Those three are all fantastic players, but Kohli in particular is a huge asset and while ever he is with this team, they have a chance of winning the tournament. They can beat anyone on their day and they will want to bounce back after finishing bottom last season.
We have the retained lists from the IPL teams, next up we see the auction taking place at the end of January, and all eyes will be on the signings from there.
IPL Retentions Rules
5 Player retentions in IPL 2018
Combination of max 3 retentions / 3 RTM
If no retention, upto 3 RTM.
Player retention
Max 3 capped Indian players
Max 2 uncapped Indian players
Max 2 overseas players