IPL Fan Park 2018 Schedule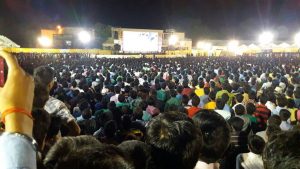 If you want to get the feel of being inside an IPL stadium, without actually visiting then be sure to head to one of the huge IPL fan parks that are back for 2018. Thousands of people found their way into the parks throughout 2017, and crowd numbers are sure to be huge again, with anticipation and excitement already building ahead of the 2018 tournament. The complete schedule of the IPL 2018 fan parks list is placed here.
Entry to the fan parks is based on a first come first serve policy, so be sure to get down to the park early if you want to guarantee your spot. By arriving early you can make a day of it, with food and drink to buy inside the park, as well as music to keep you dancing into the night. This really is a carnival atmosphere, and something that is special about the IPL. Many people love taking part in the fan parks, be sure to join them if you can't get to a live game in 2018.
With special areas designated for women and children, this can be a real family affair, with everyone welcome and invited down to the fan parks.