Chennai Super Kings, Rajasthan Royals to replace RPS, GL in IPL 2018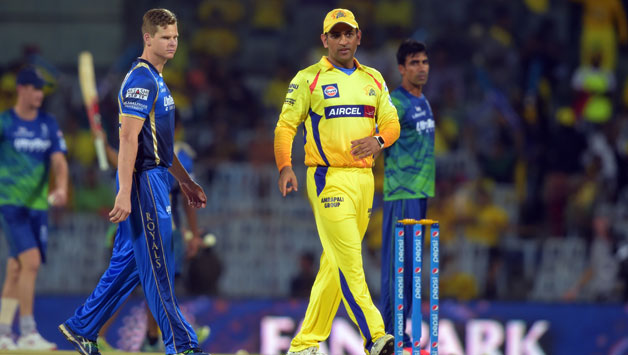 CSK and RR are going to Be Back in IPL 2018!
In what will come as some good news for Chennai Super Kings and Rajasthan Royals fans, the BCCI has decided that the two franchises will be back playing in the Indian Premier League from the 2018 edition onward.
Chennai Super Kings and Rajasthan Royals were both suspended from featuring in the IPL at the end of the 2015 season of the tournament because they were found to be associated with activities that did not bring the tournament in a good light. Reports have confirmed that Shane Warne will coach the Rajasthan Royals team in IPL 2018.
However, their two-year long suspension will be over at the end of the 2017 Indian Premier League and they will be allowed to participate in the 2018 tournament. And what that also means is that they will replace the two teams who had joined the competition in 2016 – the Rising Pune Supergiant and Gujarat Lions. The question in everyone's mind is will MS Dhoni return to CSK?
According to the BCCI CEO Rahul Johri, the IPL Governing Council wouldn't be adding extra teams to the tournament and the number of sides in the competition will continue to remain at eight. The experiment to play extra two teams had been tried in the 2011 edition of the competition but an increase in the number of games reduced some of the thrill associated with the competition.
What that means is that both, Pune and Gujarat are playing in their final season of the IPL, having joined the tournament in 2016.
Johri said: "The ban on CSK & RR will be lifted next year. Therefore, both teams will return in the next edition of the #IPL. BCCI is in no mood to increase the number of teams. CSK & RR will replace RPS & GL in the next edition of #IPL."