Delhi Daredevils Tickets Online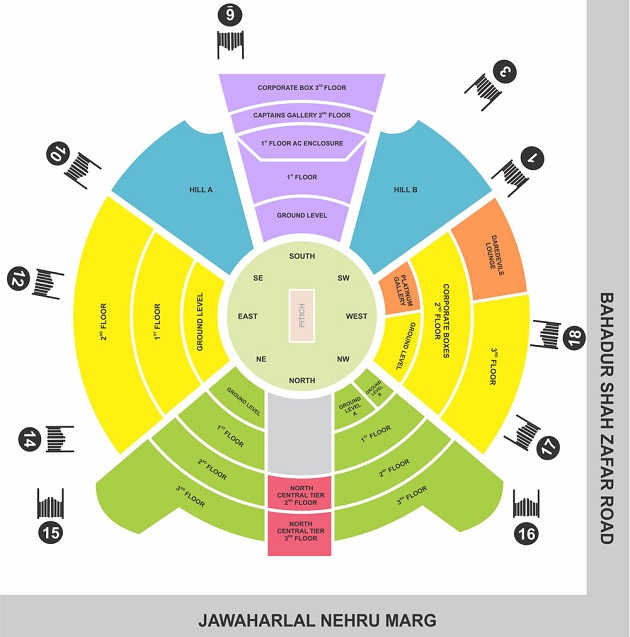 DD ticket: delhi daredevils tickets ipl 2013
Delhi Daredevils ticket booking details is placed here. Delhi Daredevils are one of the most balanced teams participating in the sixth edition of the Indian Premier League to be held later this year. They have a very strong line-up, on paper, but consistently fail to deliver. They have featured only in two knockout phases of the IPL and never made it to any final.
IPL 2013 dd tickets were made available at Bookmyshow  from march 14 2013 onwards. To buy delhi daredevils tickets online 2013 ipl, visit Bookmyshow or you also have the option to wait for the match-day and pick up ipl dd tickets at the last moment from the stadiums ticketing counter. Delhi Daredevils Raipur ipl 2013 tickets are now available on Kyazoonga. Delhi Daredevils Retail Ticket Outlets: Retail Outlets for Delhi Daredevils Raipur Matches is here. Retail Outlets for Delhi Daredevils Feroz Shah Kotla Matches is here.
Box Office: Book Delhi Daredevils tickets at the stadium box office starting April 1st 2013  from 10 AM to 7 PM. Delhi daredevils tickets outlets are yet to be announced.
Do you think the Delhi Daredevils can step up to the challenge this season? If so, rush and purchase your set of match tickets for all their home games and away games. With the likes of Sehwag, Mahela Jayawardene, David Warner in the line up and addition of new players, getting tickets as early as possible will be a smart thing to do. Tickets for crunch games against arch rivals Royal Challengers Bangalore and the star studded Mumbai Indians should be bought right away.
Watching the Daredevils play in their own backyard at the Feroze Shah Kotla stadium in Delhi is a wonderful experience. Fans from all around the country will look to follow and support their side by going for matches that the Delhi Daredevils play at home as well as away. All IPL enthusiasts would want to see Virender Sehwag tear apart the opposition bowling with his immaculate eye and hand coordination.
Delhi Daredevils: Can they make an upswing. Delhi Daredevils have always been an abiding puzzle of IPL. How can a team with such potential and prowess always fail to perform? They have the likes of Sehwag, Jayawardhene and Warner; a quartet that can take the steam out of any pace battery. Even the supporting unit is not a mug with Naman Ojha and Irfan Pathan. They just need to formulate a strategy and work on that; might be the Kotla curator can come up with valuable contribution. It is funny how almost every time, just one of the biggies makes a mark while others abruptly fall. That has to change if Delhi is thinking of lush endings.
Delhi Daredevils as they have proved in earlier season certainly has the ammunition to reach the knockout phase of the competition, but fail to go the distance. Back them to go all the way this time around by being there at the stadium when the team needs the backing the most.
Their pace bowlers are admirable with Morne Morkel and Umesh Yadav. Johan Botha should bring in his immense experience and slow down the game. At least in the initial IPL, they cruised to the semifinals as leaders. That should be their first aim this IPL 6 and they have to quickly make winning a habit. The team lacks a spinner to support Botha, as they are known to hunt in pairs. Maybe, Mahela can bring in some difference with his characteristic coolness ad ability to inspire. Yet, they have at best an outside chance.
Johan Botha ($450,000), Jesse Ryder ($260,000) and Jeevan Mendis ($50,000) are the new international players on the roster of the Daredevils. Will they be able top propel the team to their first final? We will have to wait and watch. Buy DD Tickets Online using the link above.
Delhi Daredevils Ticket Prices
Delhi Daredevils tickets price is raised for game against Mumbai Indians and the weekend games ( Rs 750 to Rs 21,500 ) as compared to weekday games (Rs 500 to 19,500).